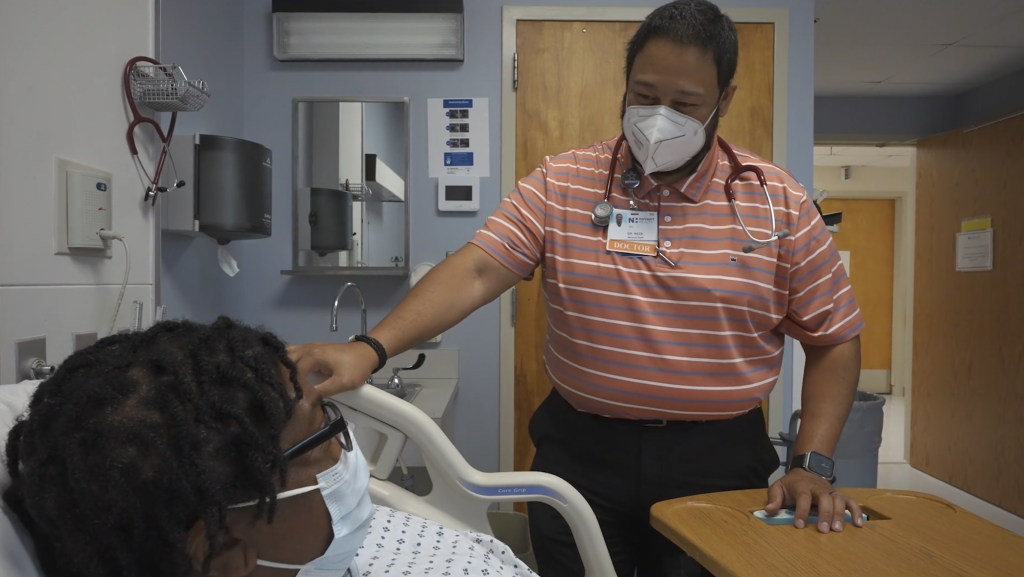 This story was originally published by Novant Health.
Novant Health was awarded $1.5 million in funding by the Golden LEAF Foundation for its Family Medicine Residency Program. The funding will allow Novant Health Pender Medical Center and Black River Health Services in Burgaw to expand access to care through a new rural physician training program. It's all part of a vision to leverage skills, scale and resources to achieve and maintain accreditation for a sustainable track that trains future family physicians with a passion for rural medicine. The Family Medicine Residency's first trainees are slated to begin in July 2024.
"There is data to demonstrate those who train in rural settings seek practice opportunities in similar rural settings afterward, so our goal is to keep them in Pender County," said Ruth Glaser, president and chief operating officer of Novant Health Pender Medical Center.
"Everyone deserves access to high quality healthcare regardless of where they live, so we're thankful for the Golden LEAF Foundation's support of our vision, and we're thankful for our partners, who understand there is no time to spare in preparing for the future growth of our community," Glaser continued.
More than 30 well-paying jobs will be created through this expansion project to accommodate the new rural Family Medicine Residency program. This includes employment opportunities for physicians, health professionals and allied health positions among the residency program, Novant Health Pender Medical Center, Black River Family Medicine and other clinical sites in the region.