N.C. General Assembly: Close the Coverage Gap in 2023
Let's expand Medicaid in 2023 to improve the wellbeing of our state and ensure every North Carolinian can reach their full potential. Now is the time to close the coverage gap. Learn more.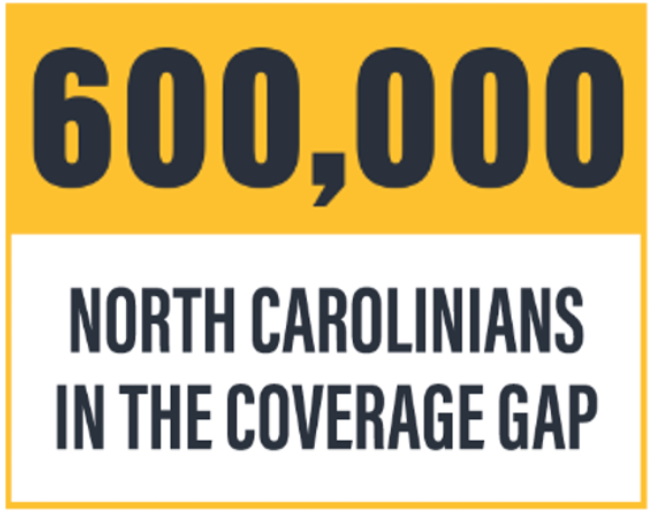 From cancer breakthroughs to virtual visits and so much more, hospitals are working tirelessly to improve access to high quality care. Transformative innovation is making healthcare work better for every North Carolinian, no matter who they are or where they live.
When it comes to healthcare, access is as important as quality. Hospitals and health systems are committed to making it easy for patients to make appointments, connect with their physicians, and ensure their care is covered.
Hospitals provide more than just healthcare services. In and outside of the four walls of North Carolina's hospitals and health systems, dedicated community members establish, partner with, and support programs addressing food insecurity, transportation access, and other critical issues affecting our health.
North Carolina's hospitals play an instrumental role in keeping communities safe from COVID-19 and other public health crises. Read the latest on how health systems across the state are leading vaccine efforts, safety precautions and patient innovations.
Every North Carolinian deserves great health, but not every North Carolinian has access to the tools they need to achieve it. North Carolina hospitals and health systems are committed to eliminating health disparities so that everyone has access to high quality care.
What does it take to build healthier rural communities? In North Carolina's 80 rural counties, health systems and hospitals help residents to get the care they need close to home, including through innovative partnerships.
Sign up for our newsletter to learn how you can help us expand care and coverage in North Carolina.
our community to care for yours.
Even as the healthcare landscape changes, North Carolina's hospitals and health systems remain focused on protecting access to quality care for all North Carolinians.