Ensuring Equitable Health Outcomes for All North Carolinians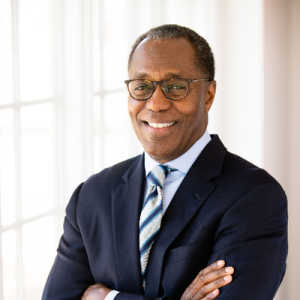 Frank Emory is the EVP & Chief Administrative Officer for Novant Health and serves on the NCHA Equity Committee.
The COVID-19 pandemic exposed the disparate health outcomes in the United States among racial and ethnic populations. Studies show these disparities have existed for many years, such that patients who are not white have a shorter life expectancy than whites. These disparities are also present within the U.S. healthcare system. For the patients on the wrong end of these disparities, their patient experience scores suffer substantially.
Patients will experience the healthcare they deserve from our hospitals and health systems when we deliver appropriate and individually tailored care for all patients- regardless of race or ethnicity.
Several years ago, Novant Health discovered that its Black patients experienced pneumonia readmission rates higher than for similarly situated white patients. By focusing on the equity data, our medical teams reduced readmission rates for Black patients by half within six months. Within a year, we eliminated the disparity between Black and white populations, and reduced overall pneumonia readmission rates for both groups.[1] Across our state, hospitals are implementing similar interventions and strategies to lessen the burden of racial and ethnic disparities. To be sure, we must stop working in silos. By working together across our state we can ensure equitable health outcomes and improve patient experiences for all North Carolinians.
The North Carolina Healthcare Association (NCHA) is uniquely positioned to facilitate collaboration among hospitals and health systems and develop innovative approaches to shrink racial health outcome gaps.  Together, NCHA member hospitals and health systems have embarked upon a multi-pronged initiative to achieve equity of care in clinical environments statewide. This year, member hospitals and health systems agreed to and signed the Equity of Care Delivery Resolution. The Resolution provides members an opportunity to use their data to eliminate disparities in care and outcomes. I am proud that Novant Health has adopted the Resolution and look forward to the journey ahead.
The Resolution marks the first step of a long-term commitment to eliminate the racial life-expectancy gap in North Carolina. In 2022, NCHA worked with members to establish quality measures and develop the Equity of Clinical Care Dashboard. Performance improvement work will begin in 2023.
NCHA will track measures in both clinical and patient experience categories. When the Dashboard is launched in the coming weeks, it will display four initial measures. Clinical measures will include readmission rates for patients with diabetes and congestive heart failure, the number of post-partum hemorrhages and HCAHPS response rates. Clinical measures will be disaggregated by race.
To date, more than 80 percent of NCHA's members have signed the Equity Resolution, including all major hospital systems. I urge all remaining hospitals to sign the Resolution. Join us in this innovative, statewide movement to close inequities in care delivery and create more equitable healthcare. 
Want to learn more? Join Frank Emory and other North Carolina healthcare leaders on Thursday, December 8 from 1-2pm for a Virtual Town Hall to discuss the steps being taken to accelerate health equity in NC. 
[1] https://www.novanthealth.org/home/about-us/institutes-of-novant-health/institute-for-safety–quality/awards–recognition.aspx#Awards-941