Rural Communities Need Medicaid Expansion Now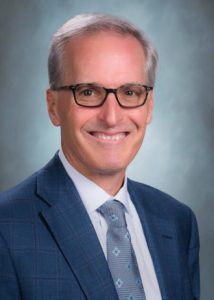 Michael Waldrum, MD, is Chief Executive Officer for ECU Health
When the new ECU Health brand was announced earlier this year, it was launched with a singular vision: to solve complex health care challenges preventing eastern North Carolina from realizing its immense potential. We know that a strong and vibrant health care system is necessary to grow and sustain healthy communities. Our region, which is home to 1.4 million hard-working people, faces disproportionate rates of chronic conditions — conditions that, when not managed early, result in high medical bills and financial hardship, particularly for those without insurance.
I am proud of the work we've done in the region to create a premier academic health care system and none of this is possible without the incredible work by our health care professionals. They are living the ECU Health mission each and every day by purposefully delivering health care in our communities and training the next generation of health care professionals.
While we have much to be grateful for, it is also necessary to recognize the current state of health care across the nation, within all of North Carolina and here at home. Health systems and hospitals are facing financial challenges largely driven by the pandemic, labor shortages, inflation and market disruptions. Despite careful planning and the tireless efforts of our team members, ECU Health is facing the same unprecedented challenges as other health systems. Some of our current challenges stem from unexpected and extremely high labor costs in addition to the rising cost of supplies like medicine and equipment, which are significantly higher than they were just one year ago.
As someone who has dedicated their career to health care, I know that in order to meet eastern North Carolina's full potential, we must embrace the fact that a healthier community is a more economically vibrant community. It is imperative that we do not lose this opportunity to implement programs that will have life-changing impacts on so many North Carolinians.
That is why it is vital that the General Assembly pass Medicaid expansion and move forward with HASP funding. Together, these efforts will help close the insurance gap, provide care for our most vulnerable community members, lower medical bills, bring much-needed dollars to the state and allow health systems and hospitals to continue to provide high-quality care to those who depend on it.
Story originally published in the Daily Reflector by Bobby Burns.