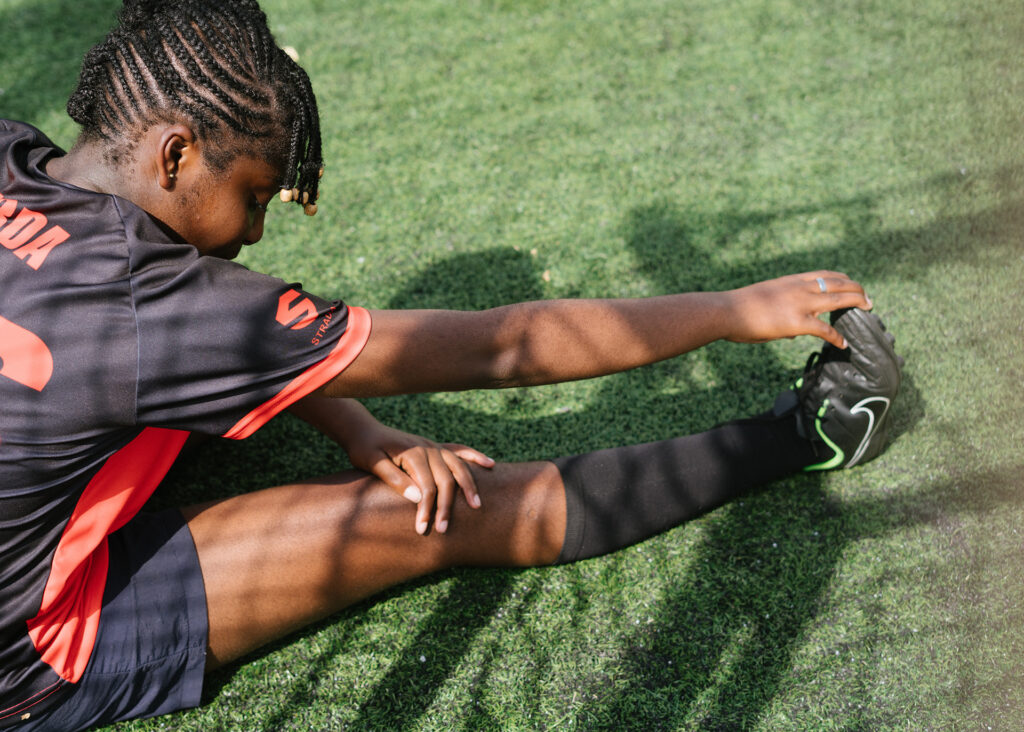 Every year, when high school, college, and club sports swing into gear, Duke Sports medicine doctors, physical therapists, and athletic trainers are on the sidelines to ensure the health and well-being of athletes. For 20 years, they have been working with area athletes on and off the field.
"Our partnership with local high school athletes and their families is the core of our community outreach," said Alanna Baker, a physical therapist and athletic trainer at Duke Health.
Therapists are certified physical therapists and athletic trainers, who spend up to 15 hours a week at local schools. They attend home and away football games where they offer on-field injury management during games, assist the school athletic trainers, and help parents navigate the Duke health system. They also offer classes on injury treatment and prevention, low-cost sports physicals, injury clinics and specialist referrals.
"It's important to have someone there, not just for emergency care but also treatment and rehab," Baker said. "That's what we do. We're really invested in the community."