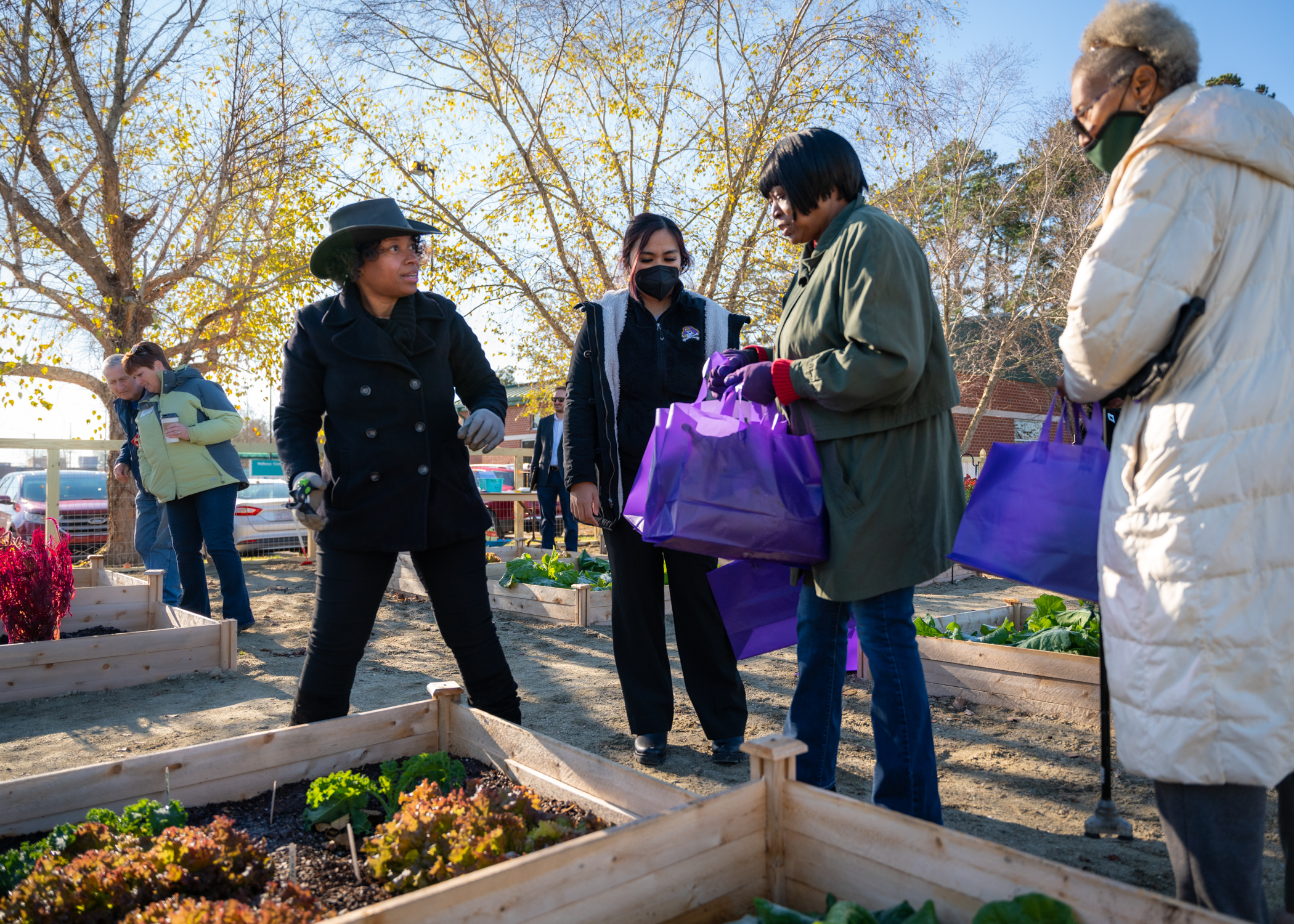 This story was originally published by ECU Health. 
A community garden at ECU Health Beaufort Hospital, a campus of ECU Health Medical Center, has become a space for community members to come together and learn outdoors.  
The garden includes 10 raised beds for vegetables, two large metal planters for herbs, fencing and a shed that are open to local residents for planting and harvesting from 9 a.m. to noon on Wednesdays and Fridays.  
Last year during the inaugural fall harvest event, community members learned easy-to-make recipes from the ECU Health Food and Nutrition Services team and had the opportunity to take home fresh, free produce. Clinical teams on hand offered health screenings, and Wellness Center associates shared information about lifestyle medicine and other community wellness services.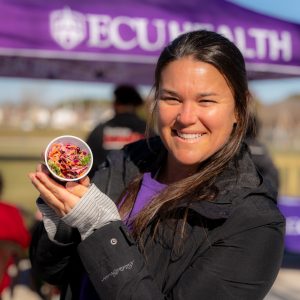 Pam Shadle, director of Marketing, Community Outreach and Development at ECU Health Beaufort Hospital said, "It's been a labor of love…So many of our team members from various departments came together to make this happen." 
"We're so proud of the ECU Health teams that made this garden a reality," Dr. Julie Oehlert, DNP, RN, ECU Health Chief Experience Officer said. "It's going to benefit community members, team members and patients in the hospital and I think it's really special for us to connect with the communities we serve in this way. We're excited to offer something unique for Washington and Beaufort County and I know we're going to learn so much from this project."