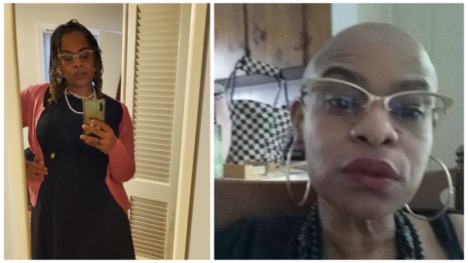 Saraatje Naef was an active, young woman in her 40s when she was diagnosed with stage II multiple myeloma. Although the disease is uncommon in younger people like her, it is the most common blood cancer in Black Americans.
This type of cancer isn't curable, but people with multiple myeloma can stay in remission for long periods of time. "When I heard that I'd had multiple myeloma for quite a while already, and that there's no cure for this type of cancer, it was a lot to take in," she says.
Saraatje was referred to Dr. Saad Z. Usmani, MD, FACP, at Atrium Health Levine Cancer Institute in Charlotte. Dr. Usmani is an internationally recognized physician leader, a clinical and translational investigator, and is an expert in multiple myeloma. "We are one of the largest myeloma centers in the United States, and we're probably the busiest myeloma center in the southeast U.S.," says Dr. Usmani.
During Saraatje's treatment, she was also diagnosed with thyroid cancer. Fortunately, she was already in good hands, and her care team coordinated a treatment plan based on her unique situation. She had surgery and radio-iodine treatment for her thyroid cancer, followed by a bone marrow transplant to treat her multiple myeloma.
Since her diagnosis seven years ago, Saraatje has been doing well. Her multiple myeloma is in remission and her thyroid cancer never recurred. She's back to her active lifestyle. "I live a very normal life," she says. Saraatje did worry sometimes about her health and managing her side effects from treatments. But, she says, her team did an outstanding job of coordinating her care and making sure all her concerns were addressed, which created trust. "Dr. Usmani told me, 'I will tell you when you need to worry'," she says.