Increasing access to affordable health insurance coverage improves the wellbeing of our state and ensures every North Carolinian can reach their full potential.
The North Carolina General Assembly has the opportunity to include Medicaid expansion in this year's state budget. With additional federal funds available and a large state surplus, covering more North Carolinians is a common sense, bipartisan approach to increase insurance access for hardworking individuals in our state.
We can fund expanded access to care, but we need your help. To improve access to coverage for more North Carolinians, here's what you need to know.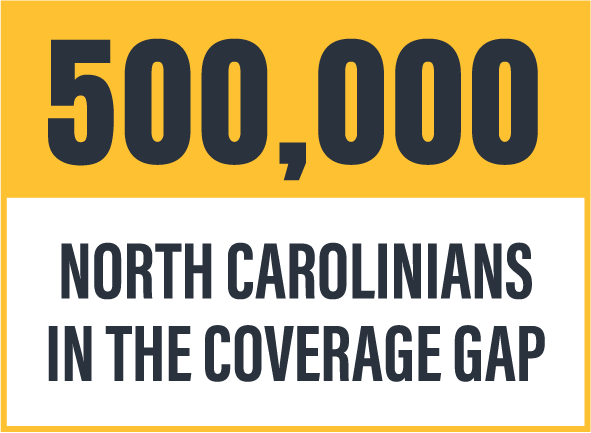 1
500,000 North Carolinians in the coverage gap
Across our state, there are half a million individuals currently in the "coverage gap." This means that they don't qualify for Medicaid, but they also don't earn enough to buy an insurance plan on the federal marketplace. Currently, low-income parents and adults without dependent children have no access to coverage – which often prevents them from seeing the doctor, managing chronic conditions, and obtaining necessary prescriptions.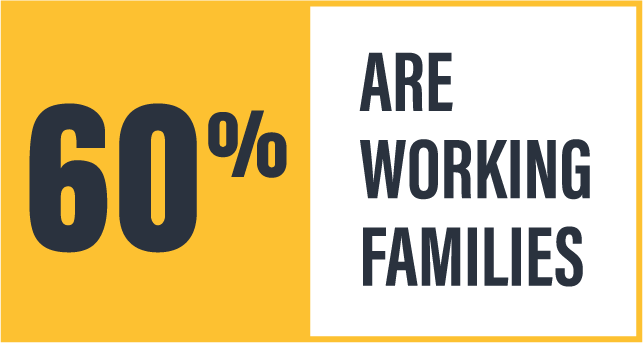 2
60% are working families
Sixty percent of North Carolinians in the coverage gap are in working families. In fact, 100,000 full-time workers in our state live between 100 percent and 125 percent of the federal poverty level. These hard-working individuals are our state's farmers, veterans, clergy, and service industry workers. Working individuals and families deserve affordable access to health insurance. Healthier workers mean a healthier economy, which is why coverage is also critical for a strong workforce.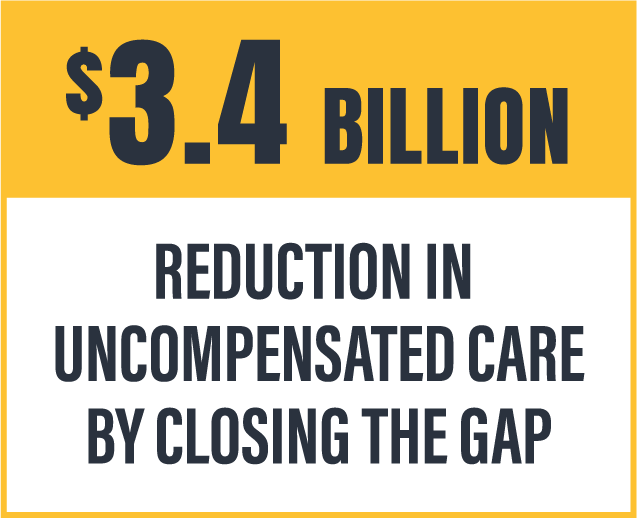 3
$3.4 billion reduction in uncompensated care
Those without health insurance often wind up in the emergency room with preventable, and costly medical conditions. North Carolina hospitals would see a reduction of $3.4 billion in uncompensated care through closing the coverage gap, which would have a particular impact on our struggling rural hospitals. When hospitals provide care without reimbursement, costs rise for everyone, including those with insurance.
North Carolina is just one of 12 states that have not yet expanded Medicaid – which means federal dollars flow to other states, but not ours. We can bring more of our tax money home, expand access for working North Carolinians, and reduce state costs for treating the uninsured.